Seasonal Guide to St. Tammany's Native Plants - A list, by the season, of the blooming & fruit bearing native plants with links to photographs.
Blast from the Past - Annotated Lists of the Native Plants blooming in & around Folsom, LA from March, 1996 through February, 1997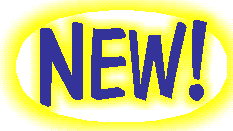 Gardening With Native Plants
- Advice, articles and tips from FNPS members and others with years of experience in growing and landscaping with native plants.
| | |
| --- | --- |
| Excerpts from the FNPS Newsletter: | Other Links: |
| | by LBJ Wildflower Center Staff |
Propagating Native Plants
- Tips from FNPS members and others about reproducing a variety of plants native to St. Tammany Parish, LA.