Back to Main Gardening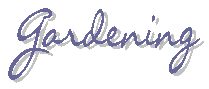 Solving a Landscaping Challenge (FNPS News, May, 1999)
By Dorothy Furlong-Gardner
The Challenge:  a new site with uprooted scarred earth covered with clay fill and top soil which turns to a pig-wallow after a good rain.  How do I hold the soil without planting an exotic "Metairie" lawn with its demands of mowing and the accompanying noise and air pollution?  With a slim purse and an amateur's knowledge, I decided to tackle one area at a time.
Area 1 is a small isosceles triangle of partially wooded land between my house and carport.  The base of the triangle is on the driveway in partial sun / shade.  The apex is in deep shade.  The rest is filtered sun / shade.  The whole area leads to the entrance of my studio.
Existing trees:
Existing Shrubs:
To these were added:
In the triangle's base, which is the sunniest area, I planted
Lyre-leaved Sage, Salvia lyrata.
Next, in the filtered sun / shade, I randomly planted:
Last came the ferns in the deep shade and northern-most end of the triangle:
The resident brown bunnies are eating the flower stems of the Langlois violets, but not the other two violets and seem to enjoy the flowers and stems of the Lyre-leaved Sage.  This will inhibit their seed propagation considerably.
Many of the plants were transplanted from my own acreage or from the property of friends.  Some were nursery grown.  None were collected from the wild.  All of the ground cover plants should self-sow or grow by root division and / or stolen spread.  As they begin to conquer the native and exotic grasses that keep emerging from the brought-in topsoil, I plan to give them help by slowly removing the grasses and "imported weeds" allowing the natives to take over and provide a ground cover that is varied, fragrant and relatively maintenance free.
For more information about Landscaping with Native Plants Check out the following websites: